Aloha Vacation Rentals - Testimonials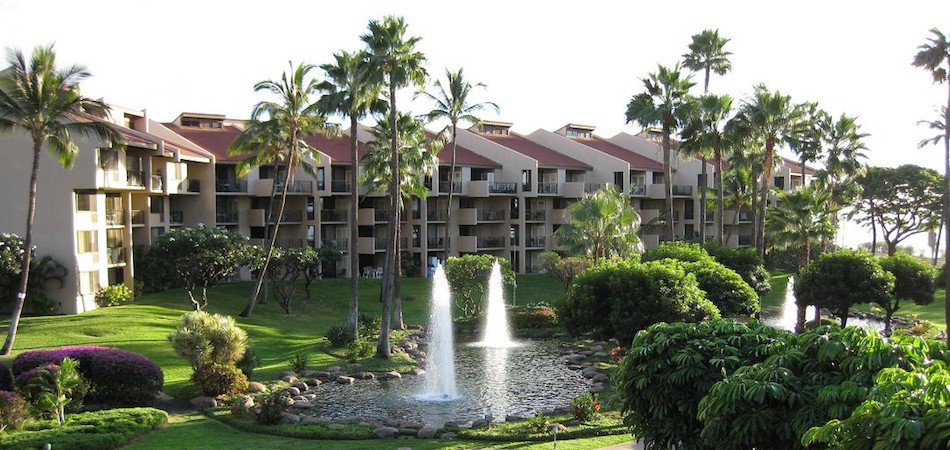 Testimonials
We stayed in this condo and it was terrific. We had 6 adults and 2 children and all of us were accommodated very nicely. We particularly appreciated the 3 bathrooms - afforded plenty of privacy for all.
"Let me say on the front end the ONLY reason I rate it a 4 and not a 5 is no fault of the owner. The building was having elevator upgrades during our stay and was out of service both during our arrival and departure. Having to carry luggage up 4 flights after a 16 hour travel day is no fun. The condo itself MORE than made up for this however. The pictures in no way do it justice. Plenty of room, 3 full bath's, clean, 2 parking slots located right by the entrance made it our home away from home for 8 nights in paradise. Our group consisted of 8 adults (wife and myself with our 3 kids and spouses) and we were in no way cramped. You could easily sleep more if needed. Check-in was easy and the resort fee is covered by the owner which was a pleasant surprise. We did not take advantage of any of the amenities located on the grounds. We can play tennis and swim in a pool at home! The location is excellent for our needs. Very central for day trips to Hana, Haleakala, and West side. There are several eateries a short 10 minute walk away. Who wouldn't want to take a 10 minute stroll in Maui? Kam III across the street was a nightly destination for the sunsets and just to watch the others who were doing the same. There seemed to be a good number of locals enjoying the park. I say this in a good way. The owner lives a short distance away and normally would be available for any questions while in Maui, but was on holiday while we were there. This was really no problem as he left the name & # for a friend who was the local contact. With the exception of 1 phone call, our contacts were all email and of course the mailed receipt for our deposit. I would suggest that they consider using credit cards for payment as it would make others more inclined to rent this wonderful property. We took a "leap of faith" and were well rewarded! If you catch this unit when Nick is running one of his specials you will really get a great deal! If you need room on your trip to Maui then this is the place to go. I did and would do it again!"
"We just came back from a 10 day stay at the condo and it felt like home. We had 9 people, including 4 kids and a baby and everything was great. The condo is updated and very clean. We would have loved to have stayed longer. The description and photos really do show you what you get. The location is great, right across from Kam III beach. We spent a lot of time there. The Kamaole Sands is also a great facility with the kids enjoying the pool almost daily. The location in Kihei is close to shopping, groceries, etc. and easily accessible. I recommend this property to anyone travelling with a bigger group or family."
"We stayed in this condo from 8/13-8/20 and it was terrific. We had 6 adults and 2 children and all of us were accommodated very nicely. We particularly appreciated the 3 bathrooms - afforded plenty of privacy for all. Betty and Nick were great as we asked for a late checkout which they agreed to as there were no people coming in immediately after us. The condo has AC which is a plus. It is well maintained and the grounds facilities are great- nice pool, hot tub, tennis court, and bbq grills."
"We arrived to a wonderfully maintained home that fit our needs perfectly. Check in was smooth at the front desk and we were welcomed openly. The condo had a great set up - 3 bedrooms, with the upstairs/loft type bedroom having the 2 queens and a bathroom with two sinks. This worked well as we had 4 teenage girls who enjoyed their own space. Kitchen and living area was a good size and was stocked adequately. We enjoyed tennis on the property and used the pool and hot tub some. We also enjoyed walking across the street for sunset each night on the beach. Overall a great experience."
"This place was fabulous!!!! Everything was exactly as described and pictures were exact representations. On top of a great place to stay, Nick and Betty were so kind and welcoming and a real pleasure to deal with. They answered all of my questions promptly and were happy to always offer any help they could. Great location with a ton of beaches/restaurants/stores within a short walk or drive. The place was very big and spacious and everyone in our group could have their own space which was great! I looked long and hard before I chose this place, and if your looking for a 3BR this is it!!! One thing to note is that the 3rd bedroom is up in the loft area and although there are shutters separating it, you coudl still hear conversations occuring in the living room, not a big deal at all though. The other two bedrooms were crystal quiet and very well seperated. Anyways, thanks so much for a great vacation! We hopefully will be coming back very soon!!!"
"We spent a wonderful week at your place in Kameole Sands. You described it very well and your photos were true to what was there. When we walked into the condo we could not believe how wonderfully appointed it was and how clean and spacious. The view of the ocean and of the mountains was a real treat. We had a wonderful week on the very best of beaches (beach number 3) right across the road as well as at the big pool right on the premises. The landscaping of the resort was a feast for the eyes. Thank you for being willing to share this lovely place with us and if we are ever coming back to Maui we will be sure to call and book this unit of yours again. We would recommend this unit to anyone. Nick was very helpful even after the tsunami night when we were all short of sleep. Nick, you were both professional but also very caring. We would recommend anyone who come there to go to Kihei cafe for breakfast. Great experience. The whale watching at Lahania as well as the Bubba Gumps restaurant was great. AND don't miss the trip up to the crater."
Beautiful Condo - We stayed for 1 week. the condo was exceptionally clean, modern & had everything we needed including beach chairs, noodles, beach towels. Nick was a pleasure and easy to deal with. Will definitely stay here again. highly recommend!!
Wonderful Place - We stayed here for ten days and the place was wonderful. It was exceptionally clean, and nicely updated. We will stay here next time we are in Maui..
"My family (of nine, including an infant) just came back from Nick and Betty's condo (Jan 11-17-11). It was unbelievable. The first thing we noticed was the premium parking spots, right next to the elevator. Then, when we opened the door, we were dumbstruck. Completely new furniture, Visio flat-screens in every room, a wonderful view and plenty of space. I was a little worried with all of us there, but there was plenty of room. There was a huge pantry for storing all the food we bought at Cosco. There was also every kind of utensil, bowl, glass etc for our use (as well as many extra towels). This unit is literally across the street from Kamaole III, an excellent beach for body surfing or snorkling. I jogged every morning to the south, an made a nice round trip back on the many beaches. Our family was very pleased and if we can ever arrange another trip together will certainly grab this condo. It is highly recommended."
---